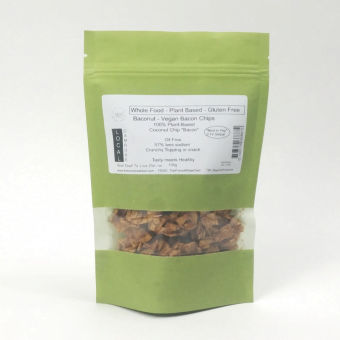 Vacon - 100% Vegan Coconut Bacon
$8.00 – $49.00
Our coconut bacon or Vacon is the perfect topper, not only on the obvious choice of salads, but we like to use it too on pasta dish, rice dish, pizza, baked potatoes or just as a snack. Soy-Free and as always Gluten-Free. It has 60% less sodium than regular bacon, contains fiber and the healthy MCT fat from coconut for instant energy. Made from 3 simple real ingredients, without any preservatives and still a naturally long shelf life.
Questions and answers of the customers
There are no questions yet. Be the first to ask a question about this product.