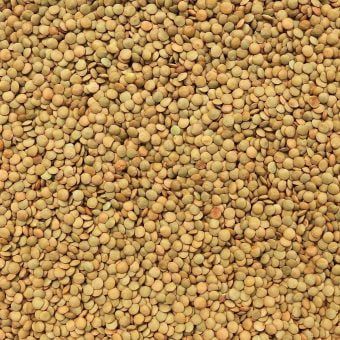 Organic Lentils - Green
$14.75 – $59.00
Lentils are often overlooked, even though they're an inexpensive way of getting a wide range of nutrients. For example, they're packed with B vitamins, magnesium, zinc and potassium.
These can be pale or mottled green-brown in color with a glossy exterior. They have a robust, somewhat peppery flavor. Green lentils generally take the longest to cook, upwards of 45 minutes, but they keep a firm texture even after cooking. This makes them ideal for salads and other side dishes. Look for Lentilles du Puy, Puy lentils, or French Green lentils.
Disclaimer: this product has been originally packaged in the same facility as peanuts, tree nuts, wheat, soy, and other potential allergens. Even though this product has been grown, cleaned and packaged with the utmost care, please be aware that impurities may occur.
Questions and answers of the customers
There are no questions yet. Be the first to ask a question about this product.