How to Sign-up as a JuicePlus Distributor
The process of how to sign up as a JuicePlus distributor is simple and efficient. Juice Plus is country specific. Even if you are in a different country than the person you are bringing into the Juice Plus family, they simply select their base country as shown on the image on the right. Note that not all countries' websites have the exact same menu location but you get the idea.
Go to our Juice Plus website by clicking here (defaults to Canada)
Or the direct link to the sign-up page here
If you are not from Canada, click on the Globe on the top right as shown on the screenshot (click on the image to enlarge)
By clicking the globe, a new section will appear with a pull-down menu where you can select your country (as shown on the image below)
If at anytime your are requested to enter a "Franchise Partner ID" simply enter CAN0029151
Just want to get there fast. Click on your country
This will lead you directly to Step 4, the sign up page.
Canada
,
United States
,
United Kingdom
,
Australia
,
Austria
,
Belgium
,
Denmark
,
Germany
,
Finland
,
France
,
Ireland
, Israel,
Italy
,
Luxembourg
, Malaysia,
Netherlands
,
New-Zealand
,
Norway
,
Poland
, Singapore,
Spain
,
Sweden
, Switzerland,
United Arab Emirates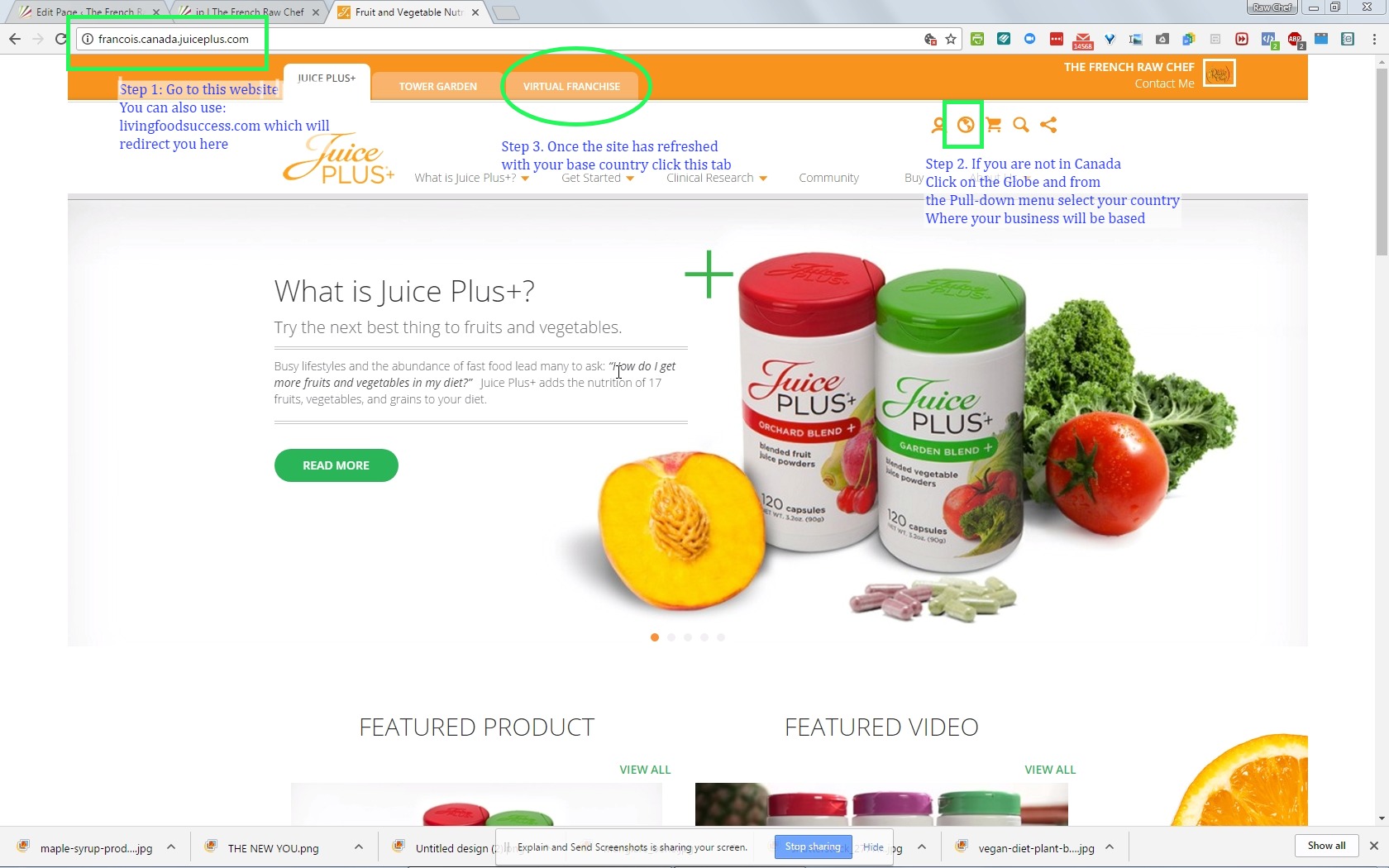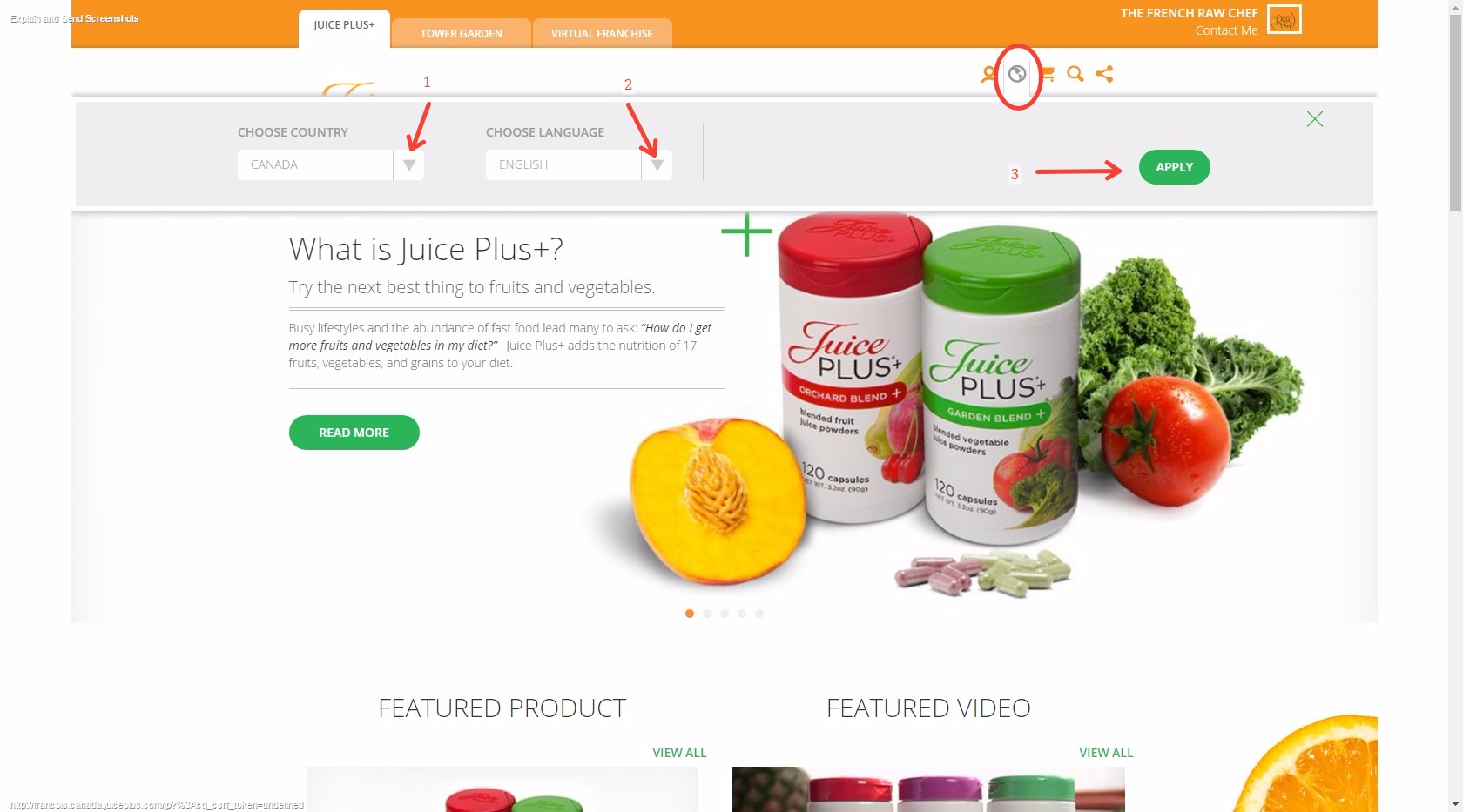 Mouse over the image to see in greater detail
Once you click on the Globe, a new section appears where you select your country and language of choice from the drop down menu
Not all countries have the same design but the sign up form is a 3 step process. 1. Virtual Franchise from the main menu. 2. Business from the sub-menu and finally 3. Sign-up for the franchise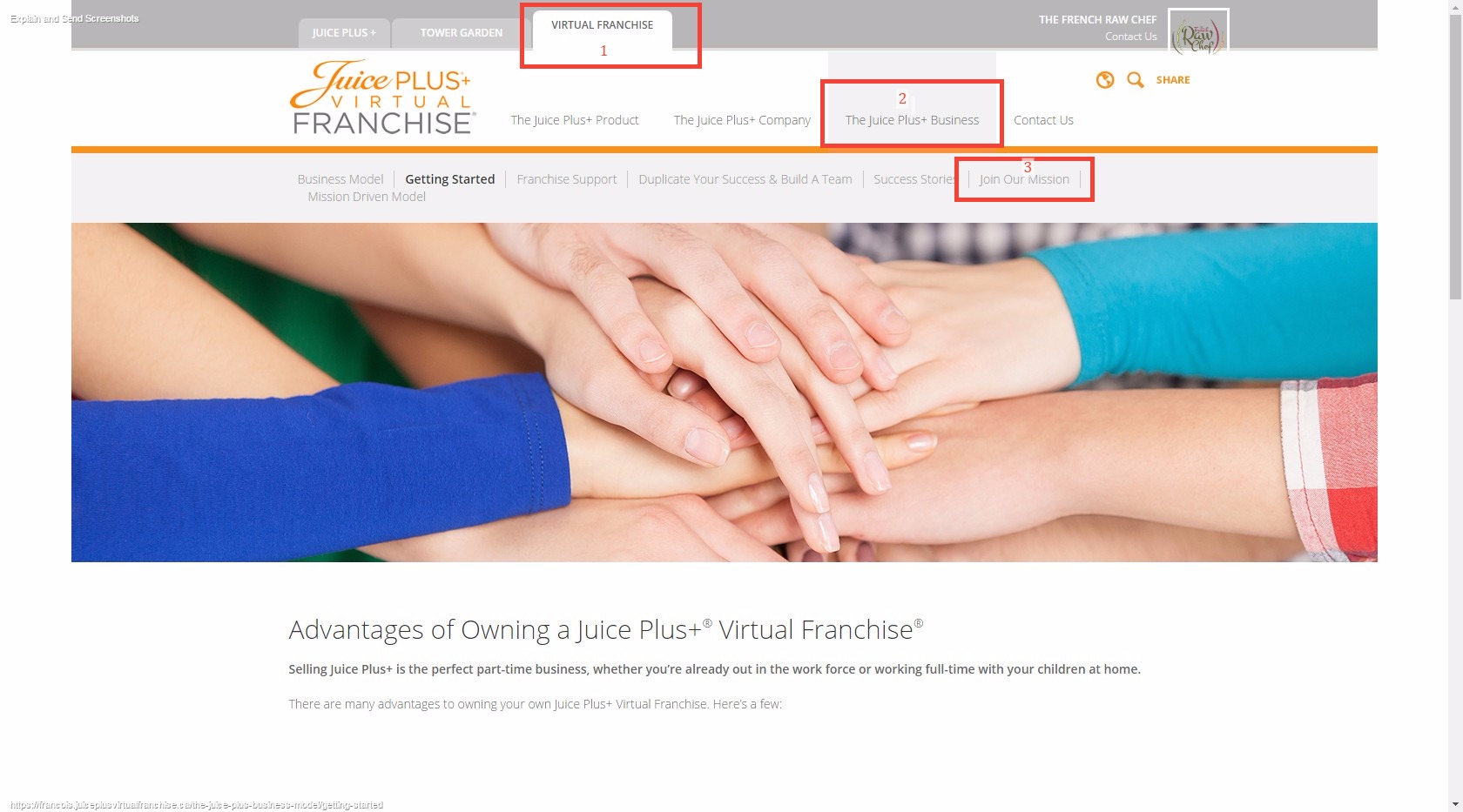 Depending on your country this form may look different. This is also where you might have to enter can0029151 when "sponsor ID" is requested.

Follow the process and you will be a new distributor in no time